PROPHET – ONE FTP LINK –  TORRENT
ABOUT THE GAME
The year is 2027. The world as we know it is unraveling after fifteen years of economic meltdown and widespread global conflict over dwindling natural resources.
A once proud America has fallen, her infrastructure shattered and military in disarray. Crippled by a devastating EMP strike, the USA is powerless to resist the ever expanding occupation of a savage, nuclear armed Greater Korean Republic.
Abandoned by her former allies, the United States is a bleak landscape of walled towns and abandoned suburbs. This is a police state where high school stadiums have become detention centers, and shopping malls shelter armored attack vehicles. A once-free people are now prisoners… or collaborators… or revolutionaries.
Discover a terrifyingly plausible near-future world – the familiar has become alien in this nightmare vision of Occupied USA
Fight for a cause – join a cast of memorable characters as your resistance cell wages a guerrilla war against overwhelming military odds in the name of Freedom
Witness the human cost of war – a gripping story from the pen of John Milius is told through immersive, interactive 1st person cut scenes
Experience explosive FPS gameplay – battle through a dynamic mix of infantry and vehicle combat in a gripping single player campaign boasting intense, memorable set pieces
Take the battle online – experience large scale multiplayer action like never before in epic infantry and vehicle warfare
Title: Homefront Ultimate Edition
Genre: Action
Developer: Kaos Studios , Digital Extremes
Publisher: Deep Silver
Release Date: 14 Mar, 2011
Homefront Ultimate Edition-PROPHET
Size: 6.56 GB
——————————-
Homefront.Ultimate.Edition-PROPHET.rar
Homefront.Ultimate.Edition-PROPHET.Torrent
Ultimate Edition:

* Homefront (main game)
* Fire Sale Map Pack
* The Rock Map Pack
* Express 870 Shotgun
Enjoy
MINIMUM
OS: Windows XP, Windows Vista or Windows 7
Processor: Intel Pentium Core 2 Duo 2.4 GHz or AMD Athlon X2 2.8GHz
Memory: 2 GB RAM
Graphics: Shader Model 3.0 graphics card with 256MB of memory, NVIDIA GeForce 7900GS or ATI Radeon 1900XT
DirectX®:
Hard Drive: 10GB of free hard drive space
RECOMMENDED
OS: Windows Vista or Windows 7
Processor: Intel or AMD Quad Core 2 GHz+ CPU
Memory: 2 GB RAM
Graphics: NVIDIA GeForce 260 or ATI Radeon 4850
DirectX®:
Hard Drive: 10GB of free hard drive space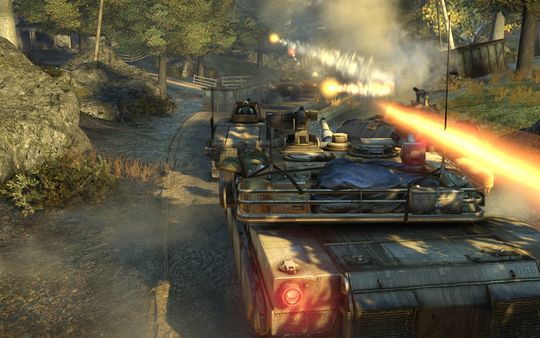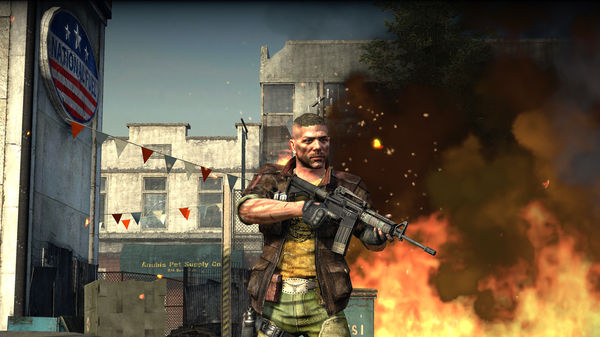 Homefront Ultimate Edition-PROPHET
1. Mount image.
2. Install the game, following the instructions of the installation.
3. Content folder Prophet copy a folder with a game.
4. Play